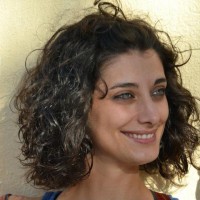 Soy una desarrolladora web con más de 4 años de experiencia tanto en proyectos frontend como backend. Tambien he desarrollado durante 6 meses proyectos en iOS. El haber crecido como programadora en una empresa pequeña me ha dado la capacidad de ser resolutiva y proactiva, y me ha permitido trabajar en todos los ámbitos del desarrollo de un proyecto en internet. Gran experiencia en el trato con el cliente, en la coordinación de equipos de trabajo, habilidad para organizar/priorizar tareas en proyectos grandes y altas capacidades para el trabajo en equipo. Muy trabajadora y sin miedo a los nuevos retos.
Has collaborated in 1 project

Social Profiles and Websites
Project Joined
CogniFit is an exciting way to assess and train the brain.
The way you feel about yourself has important implications on how well you perfor...
CogniFit
Empresas
Project Completed