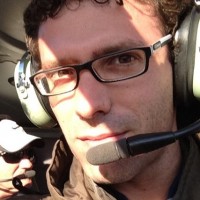 Diego de Jodar
Emprendedor y Mentor de startups tecnologicas
Siempre en busca de nuevos retos, lo que me apasiona es solucionar problemas y una Startup no es nada sino tiene un problema importante y doloroso que solucionar. Después de haber vivido distintas experiencias como emprendedor y haber trabajado en el area de Marketing Online en grandes empresas como Linea Directa o bwin, he acabado desarrollando el mix perfecto de conocimientos para poder ayudar a otras Startups a afinar sus modelos de negocio y a hacerlos crecer usando marketing online. En esta nueva etapa es un placer formar parte del equipo de Madrid Ventures donde tengo la posibilidad de ayudar a grandes emprendedores a hacer realidad su visión.
Has collaborated in 1 project

Social Profiles and Websites
Project Joined
CogniFit is an exciting way to assess and train the brain.
The way you feel about yourself has important implications on how well you perfor...
CogniFit
Empresas
Project Completed